Wednesday, August 18
Got an early start and drove the 53 miles to Riverton without a sign of the previous day's problem. Stopped in at the service department and were told of a common problem with motor homes, overheating of the engine compartment, causing boil-off in the fuel line. Armed with this information we drove right past our scheduled campground and pressed on to Provo.
Checked in at the KOA where we had spent 2 nights on the way up. Just like home - video games and ducks to feed. Hamburgers and french fries for dinner. Pinochle and bed. Terri tripped over the neighbors' hose and washed the right side of the coach and the sleeping bags.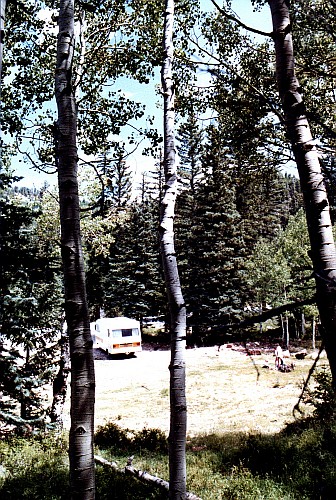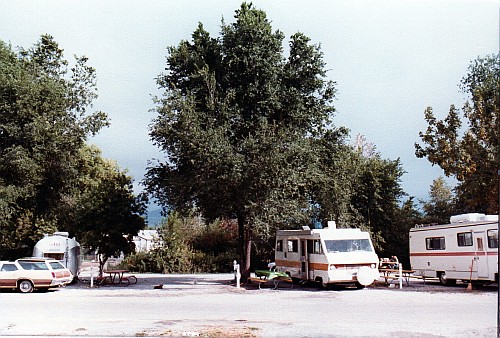 Thursday, August 19
Left Provo at 8:00. Followed the Interstate to Cedar City where the scenic route cut over to the east. The route was marked "8% grades next 40 miles, Turn-around area ahead". The coach again had overheating problems and we pulled into a National Forest picnic area for an early lunch and engine cool-off.